MENTORSHIP WITH IV LEAGUE
IV League Injections has always reflected the highest scholarly educational achievement, whether its with patients or colleagues. We recognize that mentorships are beneficial to to gain knowledge and experience in the aesthetic injectables industry.
WHY MENTORSHIP?
LEARN FROM AN EXPERIENCED PRACTITIONER

A mentor can provide valuable insights and guidance based on their years of experience in the industry. They can help you learn about the latest techniques and trends in aesthetic injectables and provide advice on how to handle various situations.
BUILD SKILLS AND CONFIDENCE

Working with a mentor can help you build your skills and confidence in administering injectables. This can be especially valuable for those who are new to the industry or who want to improve their technique.
NETWORKING OPPORTUNITIES

A mentor can introduce you to other practitioners in the industry and help you build a network of contacts. This can lead to new job opportunities, collaborations, and other professional benefits.
AVOID MISTAKES AND PITFALLS

A mentor can help you avoid common mistakes and pitfalls that can occur in the aesthetic injectables industry. They can provide guidance on best practices and help you navigate potential challenges.
IMPROVING PATIENT CARE

Working with a mentor can help you improve your patient care and outcomes. By learning from an experienced practitioner, you can gain insights into how to provide the best possible care and treatment to your patients.
In summary, mentorships are a valuable resource in the aesthetic injectables industry. They can provide you with the knowledge, skills, and confidence needed to succeed in this competitive field, while also helping you build a network of contacts and improve patient care.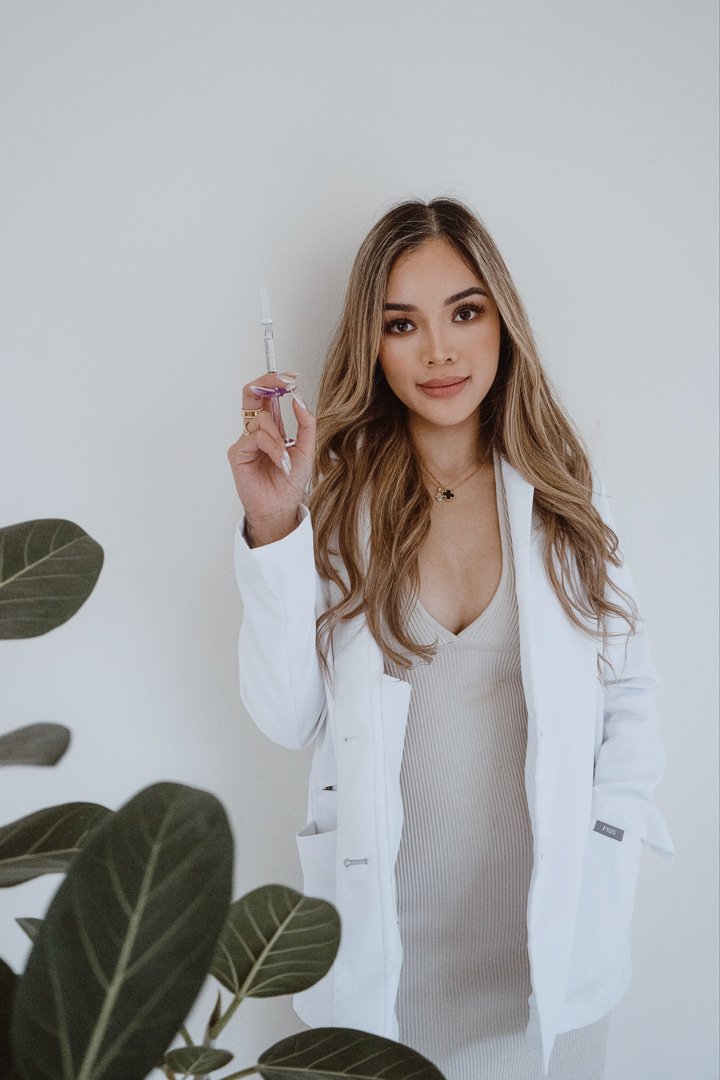 CONSULTING FOR FELLOW INJECTORS
Most injectors contact me stating "I have my accreditations what now? How do I find a clinic to work at? Where do I start? What are the cost" Having worked in both Alberta and British Columbia I had to navigate through this explicitly.

As a nurse injector and business consultant, we offer a wide range of services or shortcuts to help you start your practice and attract more clients. Our goal is to help you begin in the highly competitive cosmetic nurse industry by providing you with the tools and strategies you need to stand out from the competition.
GET IN TOUCH
WHAT CONSULTING HAS TO OFFER
BUSINESS PLANNING AND STRATEGY DEVELOPMENT

We can help you create a solid business plan and develop strategies to grow your practice, attract more clients, and increase revenue.
BRANDING

Begin your portfolio to attain a position at a clinic or begin as a self employed cosmetic nurse. We can help you develop a strong brand identity and create a comprehensive marketing strategy that includes social media.
LEGAL

Contracts between owners and injector formulated to your business plan. Determine registering as a sole proprietorship or incorporation.
ADMINISTRATION

Create required chart documentation, medical director orders, receipts, compensation spreadsheets.
PATIENT ACQUISITION AND RETENTION

Learn how to get patients from scratch, develop a relationship, and keep them as a repeat client.
FINANCIAL MANAGEMENT AND ANALYSIS

Learn about ordering products, approving and sourcing compounding labs, brand partnerships, bulk ordering, and setting up accounts.
COMPLIANCE AND REGULATORY SUPPORT
Overall, our goal is to help you grow your practice and achieve your business goals. We work closely with you to develop a customized plan that meets your unique needs and helps you achieve success in the highly competitive aesthetics industry.
1:1 Mentorships available to advance clinical skills at additional costs.